I recently Art Directed a total site redesign for Expressionery.com, from site design and functionality to product design.  Although the redesign isn't live yet, this was a fun collaborative project that involves all of my passions, so I couldn't wait to share it. 
The last image is a "before" of the Expressionery.com site.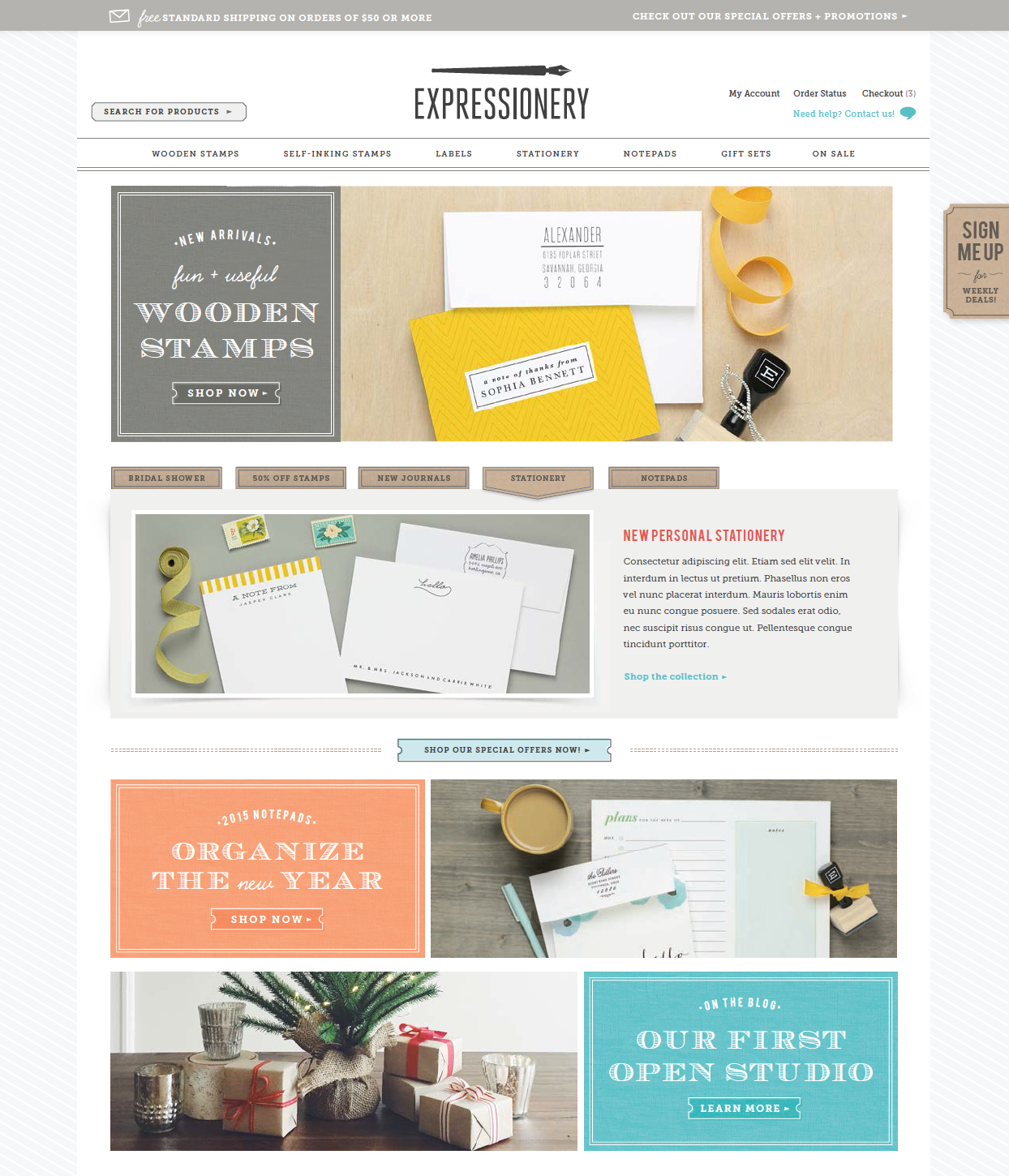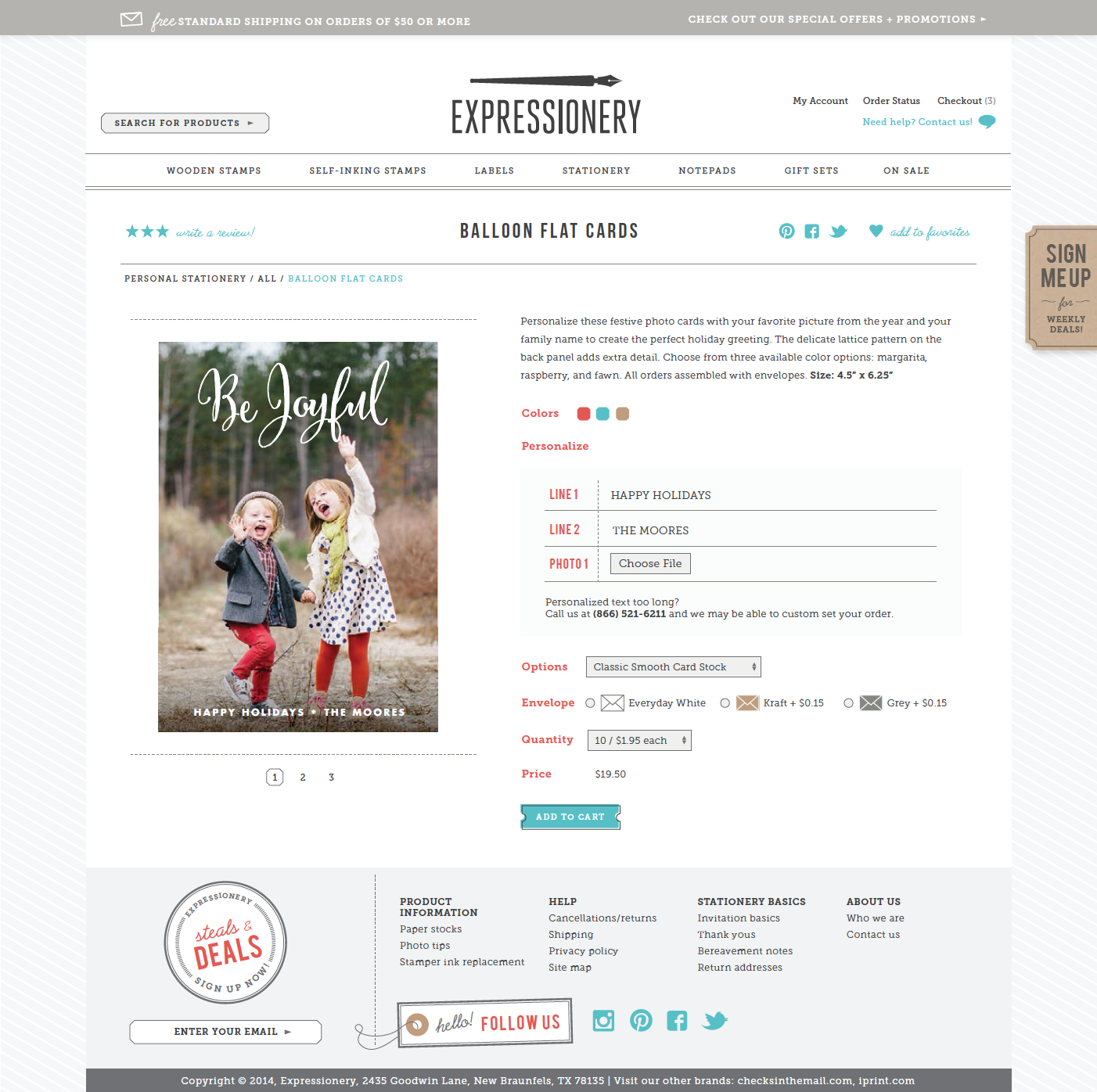 The below image is the site "before" the redeisgn!